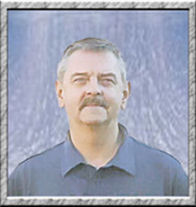 I hope you will enjoy Listening to these Songs that I have Recorded over the years and placed in this Flash Mp3 Player in compressed Mp3 format.

There are currently 92 songs on 4 different Website's. I will be adding more in the future to Site 4.

Click the Links of the bottom of each Page to go to each one.

The Songs automatically play in order unless you choose a different Song.

Click the black dot on the right side of a Song Title in the Player to load the Scrolling Lyrics for that Song here, before clicking the Song Title to start the song, otherwise the Lyrics will not change. If the Lyrics don't start to scroll within a few seconds the Server may be slow, clicking the dot again usually fixes it.

You can Scroll through the Song Listings by moving your Cursor up or down over them.

The Volume on the Player can be adjusted by dragging the bars left or right with your mouse on the right side of the Speaker icon.

The Guitar I am playing is a 12 String Yamaha, Model # FG-312

If the Player or Lyrics aren't working properly try reloading the Page or the Lyrics
which are on a separate page, or upgrade to Internet Explorer 7, or get a better Browser
by Clicking Here to download Firefox.